About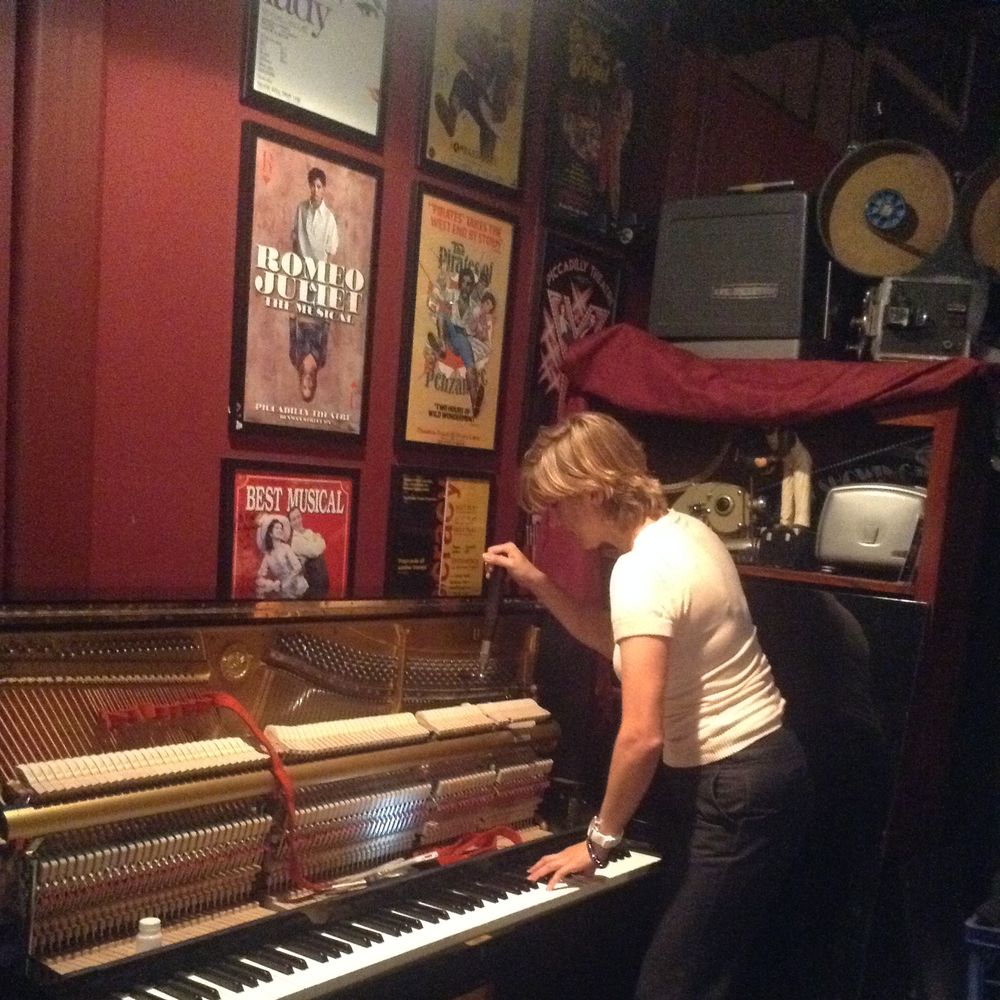 Nada Jasz
Professional Piano Tuner & Technician
Currently based in Melbourne, Nada brings a musician's approach to the art of piano tuning and servicing. 
She understands the needs of the pianist at all levels of playing.
25 years of experience gives her a deep knowledge of each piano make and its nuances.
History
A musical childhood studying piano and cello and a keen interest in mechanics brought Nada to piano technology and tuning at the age of 17.
She trained in piano tuning & repairs with Ron Overs and Curtis Wilkinson at Overs Pianos (Sydney), and with Ara Vartoukian of Theme & Variations.
She has held positions as piano tuner/technician at Theme & Variations (Melbourne), and at DW Music (ACT), and Piper's Wollongong Music (Illawarra region NSW).
She is a Yamaha accredited piano technician able to service Yamaha Premium Care Vouchers.
Nada has worked for Artists: Andrew Ford, Ian Munro, Kathryn Selby, Don McLean, Bob Dylan, Jim Moginie (Midnight Oil), The Wiggles, Delta Goodrem, Bryan Adams, Jason Alexander, Andrew Farris (INXS)
Schools contracts have included: Canberra Girls Grammar School, Radford College, Wollongong Conservatorium of Music, The Groove Warehouse
Recording Studios: Sentir, Infidel, High Hat, Hot Potato Studios, Main Street, Moonlight Studios, Oceanic studios
She has also travelled to Italy to meet with Paolo Fazioli, and completed courses at the Mason & Hamlin Factory in Boston USA.
Book a free consultation about your piano via zoom.